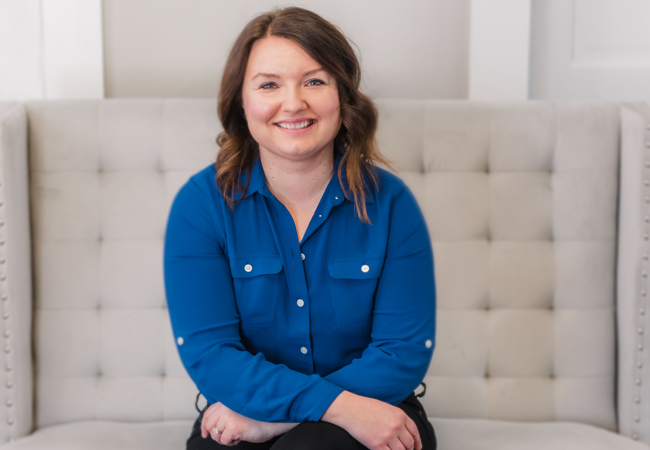 Hi! I'm Anna, and I'm so glad you're here.
As a recovering perfectionist, I've been where you are.
I grew up being scared of making mistakes or being too much. I pressured myself to exceed expectations by overworking and people-pleasing. And I carried this into my career, my relationships, and my parenting.
And as you already know, it came at a price.
The harder I worked to try and prove my worth, the more I lost touch with who I was.  Trying to fix "it" came at the expense of my health, impacted my ability to have genuine connections, and kept me from having fun.
Trying to control everything literally sucked the joy out of my life.
I know how scary it feels to let your guard down, admit you don't have it all together, and ask for help. Especially when you're the person others rely on and look to for support.
I get it.
You are not alone.
I've been in the same place and this is exactly where all my clients start.
You're in good company.
I'm so glad I took a chance on myself and trusted that life really can feel better.
And I want the same for you.
I want you to experience how sweet life is on the other side of perfectionism.
There is  absolutely nothing wrong with you.
It is possible to use your emotions for your benefit instead of spending all your energy in misery and avoidance. It is possible to feel good in your own skin and to feel loved just as you are.
I have built my entire practice on the foundation of self-compassion and I believe this approach makes all the difference in mental health treatment. It's what ties all the other strategies and techniques together and finally brings sense to them.
My clients not only find relief and purpose, but they see a positive change in their daily relationships and feel fulfilled in loving and helping others freely and not at the expense of themselves.
Who knew we could make such a positive impact on the world by being ourselves?
There is no need to suffer any longer.
You don't need to change yourself to feel better.